Misunderstanding:

The Root of Our Problems

How reconciliation prevails in the town of Akurana after the Easter Sunday Attacks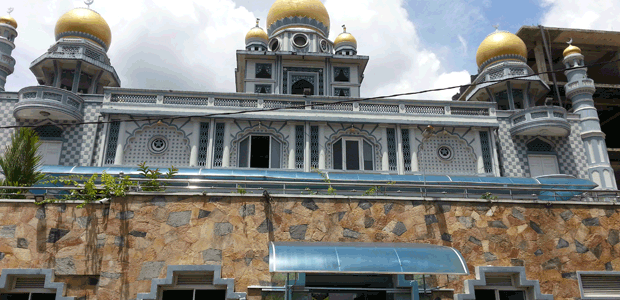 Traders in the Akurana town were affected by the recent incidents of ethnic violence. Now they have recovered from the crisis and they have re-launched their businesses with new hopes. The reconciliation that prevails in the town is the cause for their fast recovery.
The election was heating up. People built dreams which were being shattered too. People were experiencing an unprecedented wave of lies, insults, misleading, hate speech as well as showing the right path rarely.
The youth were very decisive in the presidential election. While national unity was being promoted and attempts to create division among communities and seek political mileage through extremist ideas were widespread. This is the paradox between the walk and the talk in politics.
The story related to a young man and a woman we met at Akurana recently is an eye-opener for all of us.
"There were many elections. However, we have to look after ourselves despite politics. We see the winners develop fast and it is normal today in politics. I engage in this job very happily. My workplace is owned by Muslims and it is not a problem for me. We work with understanding among us. We do not understand that the origin of many incidents is our failure to understand the opinions and feelings of others. If we think of this in politics, we will not have many of these crises," said Charukshi Apsara Senevirathna starting the dialogue with The Catamaran.
Charukshi is an ethnic Sinhalese who works as a sales assistant at a textile and gift shop owned by a Muslim businessman in Akurana. The 22-year-old Charukshi selected this job as her first employment after leaving school with the hope of helping her family economically. She also hopes of laying the foundation stone to making her dream come true.
Charukshi is the jewel of the shop. She welcomes customers cordially and helps them find something they like. She is an example to others of her generation.
"After the Easter Sunday attacks lar=st year, people panicked and made partisan decisions. They didn't try to understand each other or express positive views. That was the reason for our shop to lose business. That affected our families for a short while too. However, people understood right and wrong fast. Now the situation has improved." Charukshi said.
"One may think that working in a place like this is a problem. Another one might have a fear fixed in their mind due to past experiences. But all of these are looking at it from the outside. One may understand the truth when they come inside and see how we work. This needs understanding. We will have problems if we do not understand," Charukshi said displaying a deep social understanding that is lacking in most people today.
"All of us were afraid due to one individual. The entire world was shocked. People started to suspect Muslims. Other communities distanced themselves from Muslims. Businesses collapsed. Why did this happen? We did not understand the problem. What would we do if we had to face this backlash? How would they face the circumstances? Problems will continue if we think divided as Sinhala, Tamil, Muslim, Buddhist, Christian, Hindu and Islam," she continued.
M.N.M. Shulfi was a Muslim school leaver who started his career as a sales assistant. At the age of 25, he started a small garment factory is now an owner of a textile shop, 11 years later.
He said he is very happy about his achievement. "I am 36 years old now. We faced a lot of problems but did not collapse because we lived with people. We experienced the Easter Sunday incidents and the aftermath. However, we continued our work. After the attacks there was a setback, but now problems are resolved."
The reconciliation that prevails in the town over the ethnic differences is the cause for their fast recovery. M.N.M. Shulfi viewed this context as follows:
"We carry out businesses without Sinhala or Muslim separation. Sinhala people buy goods from us. We buy vegetables and fruit from Sinhala people. There is no problem related to trade. We shall face no problem if we understand each other and move accordingly. Problems occur when we do not understand each other."